Why Use Us?
Why Use Cindy Campbell Business Consultants?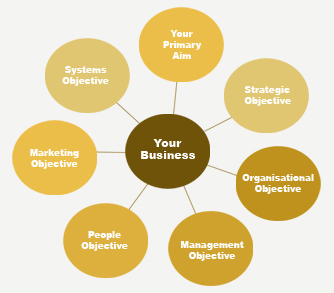 Our aim is to work along side our clients to aid them to achieve their goals. We implement systems and processes that are aligned to those goals and to provide work-life balance by allowing our clients to have a stress-free break from their businesses.

We liken your business to a wheel – with the elements of your business, the spokes. When all the elements of your wheel are strong and equally addressed, then your business will roll along smoothly. At CCBC, we understand that the way to get your business to roll along smoothly is to combine procedure manuals, staff training and a well documented and frequently referred-to business plan.

When you have mastered these elements, you are free to be the entrepreneur you set out to be.



The Benefits of our approach:




You gain a mentor with extensive business experience
You gain an operationally-minded business advisor with experience in business processes
You get an unbiased third person with whom you can sound out your challenges and goals. Your advisor also helps you stay committed and accountable for your goals.
It is important that you, the business owner, honour yourself. Having regular holidays allows you to come back refreshed and with renewed passion for your business.
Most importantly you gain a person whose sole purpose is to see your business succeed.

We provide Effective Business Strategies, Prudent Advice, and Real Value to Your Business.

Call us today on

0419 992 522

to see how much value we can add to your business.

"Because your managers don't simply manage people; your managers manage the System by which your business achieves its objectives; The System produces the results; your people manage the system"

Michael Gerber – The E-Myth

"Attracting quality employees and training them is easier if there is evidence of a systematic approach to business"
Tony Fanfulla
"The true product of a business is the business itself"
Michael Gerber – The E-Myth



14.08.07

A Visualisation exercise to identify unique personal potential
more
14.08.07

Can Your Staff Answer the Telephone Correctly, and present the right image for your business?
more


Phone:
0419 992 522
Fax:
07 3348 9866
Email: Click here